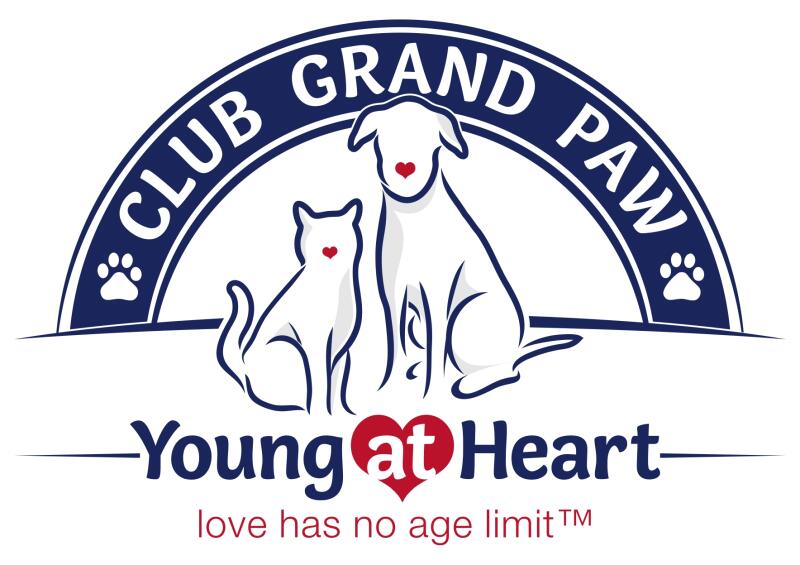 Welcome to Club Grand Paw™!
Young at Heart believes that Love Has No Age Limit™ whether talking about animals or the people who love them.
That's why our new Club Grand Paw™ program is so important. This program for senior adopters age 75 and older has special features such as personalized animal care assistance and Club Grand Paw™ team support for those adopters who may need it. This program ensures that not only will more senior pets get a loving home, but that independent senior citizens have the support system in place to successfully adopt and care for a senior pet.
By enhancing the traditional senior-to-senior program with hand-picked pets and our guaranteed care and oversight of adoption, senior adopters get to experience the joy of animal companionship while they have the full support of Young at Heart's Club Grand Paw™ program.
Enrollment in this program is limited.
Animals that qualify for the program are hand-picked by Young at Heart staff to ensure a happy match. Often these are pets that have come to Young at Heart 's Club Grand Paw™ program when their guardian has been admitted to a nursing home, is too ill to care for the senior pet, or has passed away, so they are used to living with a senior person and they prefer it.

Club Grand Paw™ members must be 75 years or older and live no more than 15 miles from Young at Heart in Woodstock, IL.
Club Grand Paw™ members must be able to physically provide in-home daily care for any animal adopted.

This program is currently full with a waiting list. Please check back for future availability.