Connor 9.15.21
Breed

Husky mix

Gender

Male

Age

13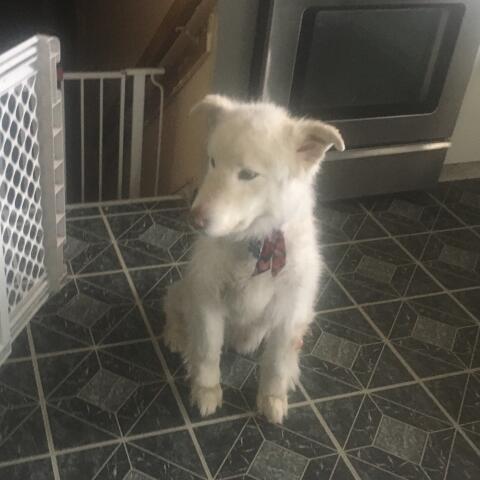 Name: Conner
Sex: Male
Color: White
Eye Color: Brown
Age: 13
Weight:~50lbs
Good w/ Dogs: has in the past, but would no recommend at his age
Good w/cats: No
Crate Trained: never used
Housebroken: Mostly – trained using doggy door so he knows to go outside. Occasionally will have accidents.
Energy Level: very low
Good w/kids: Unknown
Training: none
Comments: Husky/German Shepard mix. Slow getting up with hardwood or tile floors. Would be a great only pet. Follows you around to any room you go and just wants to lie at your feet. Looking for a loving home for his last few years.
Location: Chicago Ridge IL
Contact information:
Tara Rivera Angelina91296@gmail.com
Dawn Rivera-Boudrow dawnr@gmail.com