George
Breed

Cockapoo

Age

13 years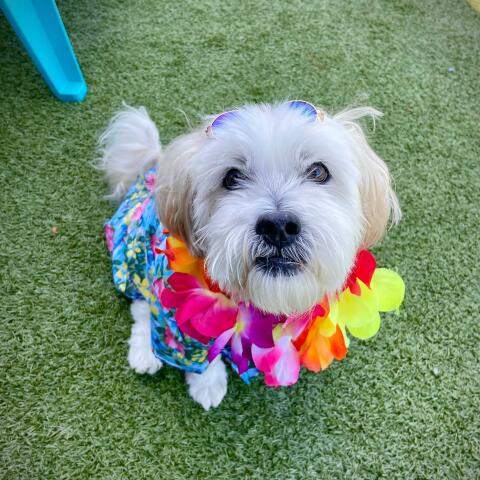 BREED: Cockapoo
GENDER: Male Neutered
AGE: 13 years
WEIGHT: ~20 lbs
HOUSE-TRAINED: Yes
ANIMAL COMPATIBILITY: Dogs and cats ok - gets along with pretty much everyone!
KID COMPATIBILITY: All ages ok
ENERGY LEVEL: Low - laid back, happy to do whatever you're doing

Hi there! I'm George, and I'm pretty much perfect, if I do say so myself! I came to Young at Heart when my guardian got sick with Covid, and sadly was one of the many that would not make it back home. My guardian's extended family all wanted to keep me, as they all loved me very much, but no one lived where pets were allowed. So everyone was very happy when I got a spot at Young at Heart! And I fast became a staff and volunteer favorite. I am a very mellow fellow, and am just happy to love and be loved. I am a laid back go-with-the-flow guy, who gets along with absolutely everyone. I am hard of hearing, so I tend to sleep through ruckus, but it also makes me a very quiet guy as well. I was on medical hold for a while here as Young at Heart tried to figure out some bladder health issues I was having, and it turns out I just need prescription food for life that will keep my bladder healthy! I also have a heart murmur that will need to be monitored as I get older, but does not bother me at this time. I am potty trained, but need a home where I can go outside every few hours or so. I just wear a belly band at night in case I can't hold it all night long. I don't mind it one bit! I am great with people of all ages - I'm gentle enough for little ones and elderly alike. I love to go for adventures in the car and walks about town. I make friends everywhere I go! And I am super snuggable! I would love a home to be loved on and spoiled in my golden years. Is that with you?