Lillie
Breed

Shih Tzu

Gender

Female

Age

15 years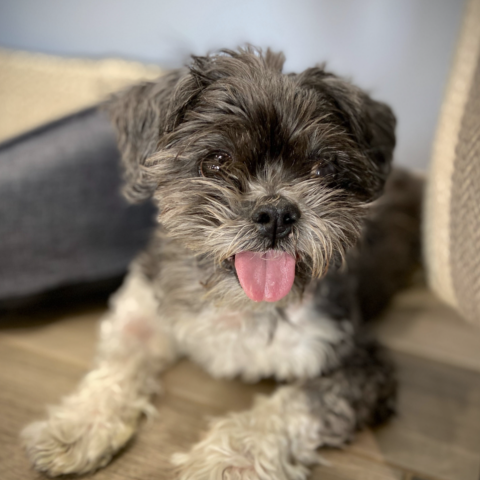 BREED: Shih Tzu
GENDER: Female Spayed
AGE: 15
HOUSE-TRAINED: Usually yes. Also uses piddle pads & responds well to a set schedule
ANIMAL COMPATIBILITY: Dogs OK / Cats OK
KID COMPATIBILITY: All ages
ENERGY LEVEL: Couch potato


Oh! Hello! Sorry, I didn't see you there. My name is Lillie, and it's a pleasure to meet you. I'm assuming you've already seen my picture, so I don't think I need to tell you how adorable I am. Beyond my buggy eyes and silly smile, I'm your typical old gal. My years of wild adventure are behind me, and I look forward to spending my golden years in a warm, comfy bed. When I'm not getting my beauty rest, I like going on the occasional walk. Although at my pace, it's more of a mellow mosey about the town. I have difficulty with my hearing & eyesight, so I rely on my sniffer to guide me through life. And honestly? I don't mind. I'm living a dog's dream, going where the scents take me. I pride myself on being a laid-back and independent girl, but I will need some help with a couple of manageable conditions. I have allergies that are treated with regular baths and medications, as well as a common condition you've likely heard of - "dry eye" - which requires daily medication to keep the eye hydrated. I was recently diagnosed with Cushings Disease, which is now well-controlled with medications as well. I am the perfect little patient through it all. I've got one of the most agreeable temperaments for both animals and humans of all kinds. What can I say? I'm too old to care about the details. If you feed me, pet me, love me, and let me nap comfortably, then we are guaranteed to get along. If you're a go-with-the-flow kinda family, you may just be the one for me! Fill out an application and let's find out.