Jun 4
Emricson Park in Woodstock, IL |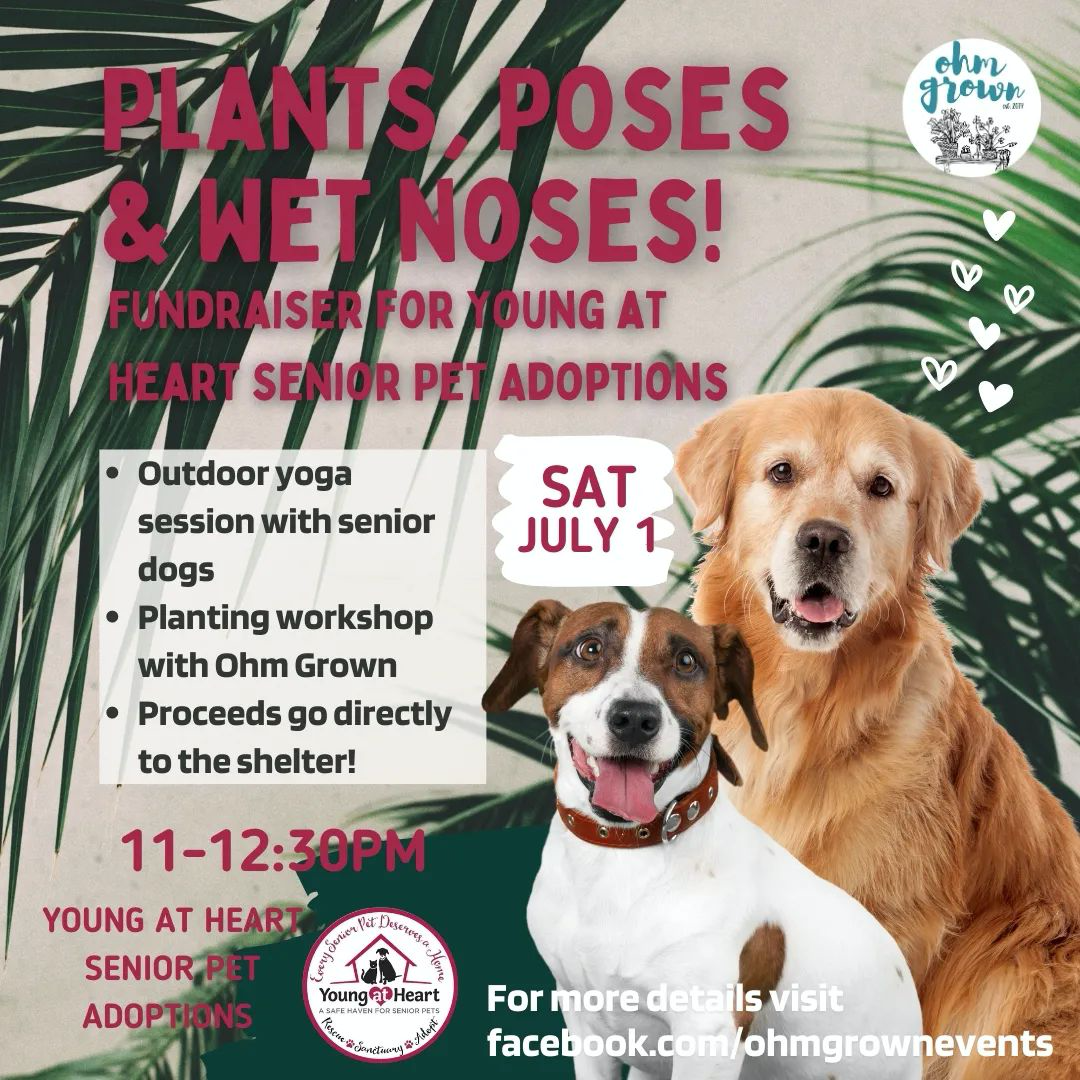 Join us for a day of yoga and planting to benefit Young at Heart Senior Pet Adoptions!
Plants & Poses will be held Saturday, June 4th at 12 PM at Emricson Park in Woodstock, IL.
Grab a mat and meet us at the Hilltop Pavilion for the first half of the workshop, led by Kelly!
This one-hour yoga class, perfect for all levels, will focus on grounding movements and breath work to connect you with yourself and the world around you.
Dig in with Ohm Grown for the second half of the workshop. Plant and take home a beautiful 4" houseplant of your choice! Katie and Anna will help you choose the best plant for your home and lifestyle and provide a crash course in plant care!
YAH will be bringing some senior dogs for a meet and greet and to share their stories!
This is all for the animals! $40 of your ticket will go directly to Young at Heart Senior Pet Adoptions!
Enter our raffle at the event for a chance to win a one-of-kind succulent arrangement made by Ohm Grown ($80 value)! 100% of the raffle proceeds will go to Young at Heart!
https://www.eventbrite.com/e/325371393597
for tickets and more info!