May 15
An exclusive on-site Mutt Mosey experience at Young at Heart! |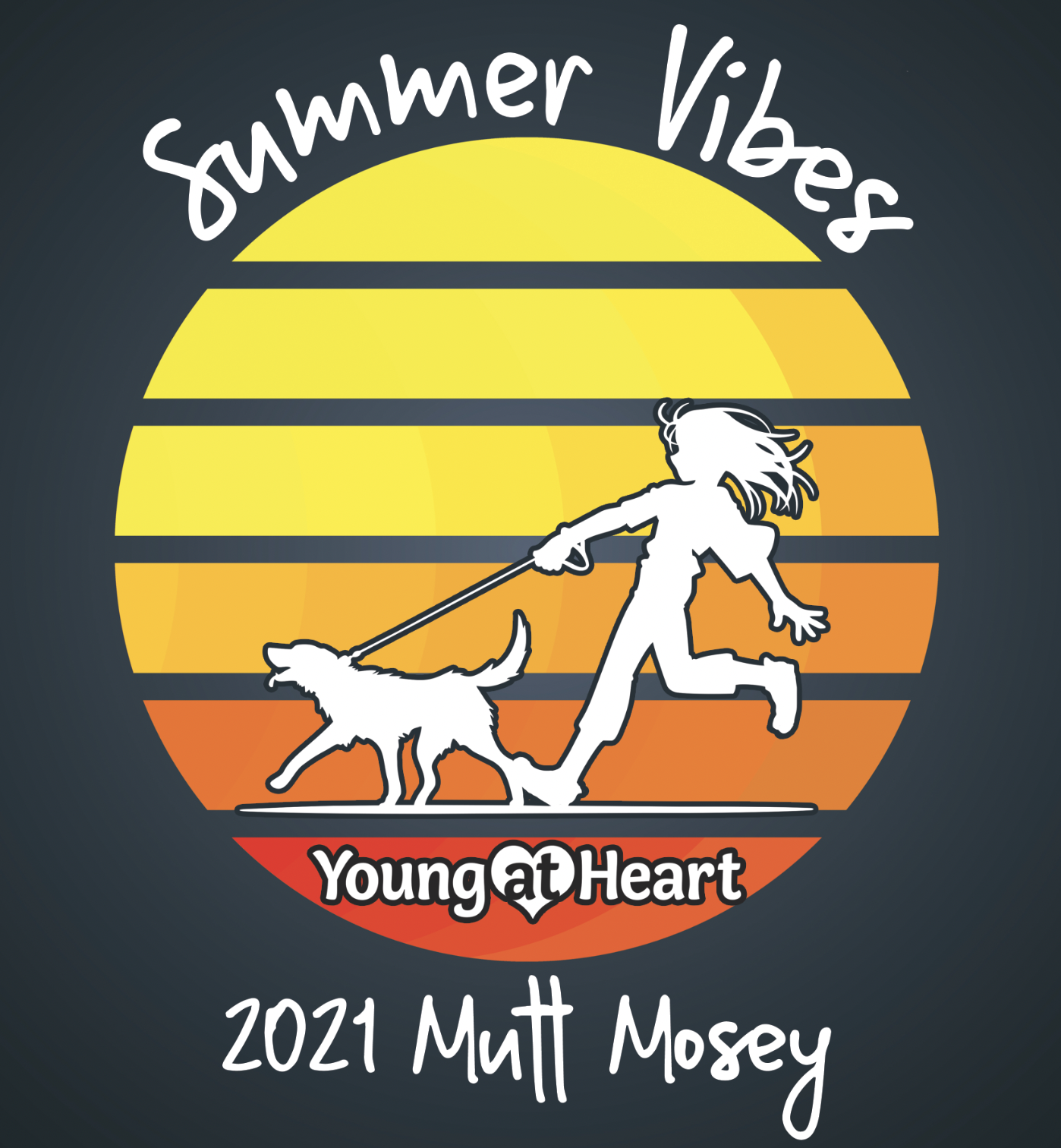 This summer, Young at Heart's annual Mutt Mosey fundraiser walk is an exclusive Mutt Mosey Summer Vibes experience at Young at Heart!
We won't lie - 2020 was a "ruff" year. With large in-person events still a little iffy, we needed to get creative for this year's Mutt Mosey. We wanted something fun, something outside, and something that gives YOU a reason to be excited to help our senior pets! Our 2021 Mutt Mosey Summer Vibes experience is like no other hybrid fundraiser walk! Because you and up to three of your friends can get an exclusive Mutt Mosey experience at Young at Heart's adoption center and sanctuary in Woodstock, IL!

Mutt Mosey participants that raise $500 or more will get a one-hour socially distanced outdoor experience at Young at Heart's beautiful eight-acre facility in Woodstock IL! This unique experience includes:
Walking trails or pool time with a Young at Heart dog(s)
A dedicated team member to answer all your questions and tell you about the dogs you meet and the history of Young at Heart
Photo session at various picturesque spots
Lemonade in the shade with the dogs in Peaches' Meadow
... and a micro-tour of the adoption center!

You and up to three friends also get a Mutt Mosey tote bag of goodies, including some special vouchers that can be redeemed only by visiting Woodstock's incredible Historic Square after your visit. So reward yourself for being a hero to homeless senior pets and make a day of it!