Feb 12
Virtual Event |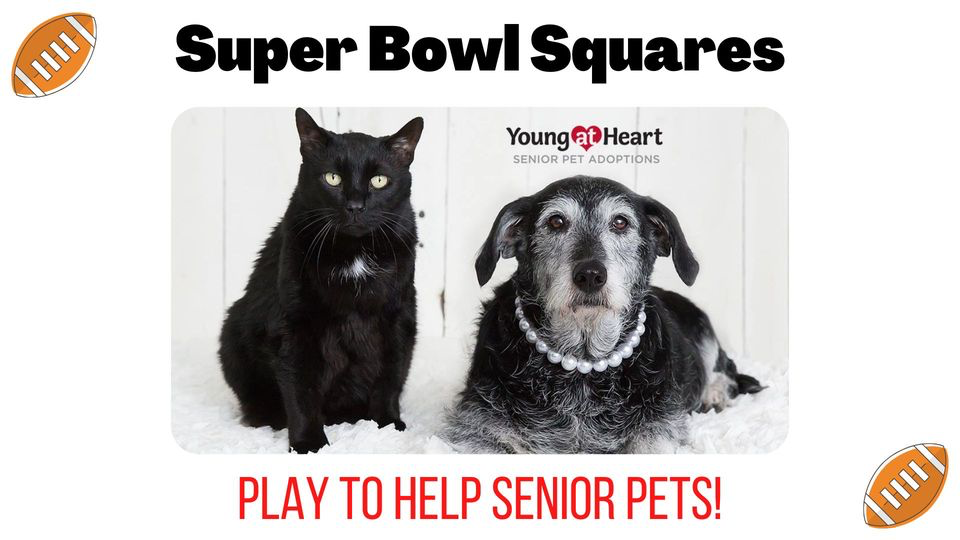 This fundraiser for Young at Heart is hosted by our Associate Board. 50% of the total funds collected towards this game will be donated to Young at Heart to assist them helping more senior cats & dogs find furever homes in 2022 and to also help the sanctuary pets receive the care they need.
The other 50% of the funds collected will be divided amongst 4 payouts to the winning square of the 1st quarter, 2nd quarter, 3rd quarter and End of Game score (in case of overtime)
FYI... The listed payout of $125 per quarter is the prize when the board is FULL. In the event the board is not full at the time of kickoff these payout amounts are subject to change.
To pick your squares please submit your payment via PayPal to amandaellis28@gmail.com or Venmo @AmandaEllis28 - Once received, the website link & login information will be sent to you to select your squares.