Young at Heart understands that your pets are your family members. They fill our lives with love and companionship. Like family, you have promised to care for your pets for life. But what happens to them should the unexpected happen to you? Young at Heart's Furever Loved legacy pet care program can help.
Furever Loved: A promise of love ever after.
There's nothing like the peace of mind of knowing that your beloved four-legged family member* will be cared for should something happen to you. Young at Heart's Furever Loved™ legacy pet care program ensures that your dog or cat will be loved, safe, and cared for should you become seriously ill or if your pets should outlive you.

While friends or family may be able to provide a permanent home for your pet, we understand that this is not always possible. Our Furever Loved™ legacy pet care program was developed as an alternative for pet lovers like you.
Furever Loved™ is a special program for members of our Legacy Circle who have pledged a commitment to helping senior pets by including Young at Heart in their estate plans. When you are no longer able to, Young at Heart will ensure that your pet will always have the life of love and the quality of care that you want for them. We'll take them in, we'll provide them with all of the care that they may need, and help them find the perfect new home that we keep in constant contact with for the rest of their lives. And if we can't find that perfect home, then they'll stay with us as part of our sanctuary program.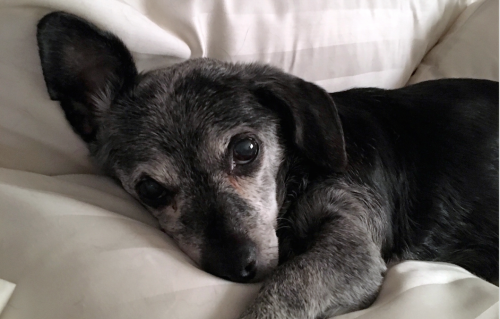 Furever Loved™ is a promise of love ever after for your beloved pet or pets, and offers the following benefits:
Legacy Circle members have the opportunity to fill out a Pet Information Form, which includes a letter to your dog or cat's new caregiver, to guide Young at Heart staff in finding the perfect placement for your beloved pet.

Young at Heart staff will be available to pick up your dog or cat within the Chicagoland area if the guardian is unable to make transport arrangements.

Upon arrival, your pet will be evaluated both medically and behaviorally to receive any care that is needed.

Young at Heart will attempt to adopt out pairs of pets together if possible. Please contact us if you would like to enroll more than four pets in the Furever Loved™ program.

Young at Heart carefully screens all potential adopters, and your pets will have personalized placement in accordance to your Pet Information Form. You can rest easy knowing that your pets have a home for life within Young at Heart's sanctuary program should we be unable to find a perfect adoption situation for your beloved pet.

Young at Heart staff will follow up on your pet's adoption regularly and for the remainder of your pet's life to ensure that your pet is loved and has everything that they need in their new home.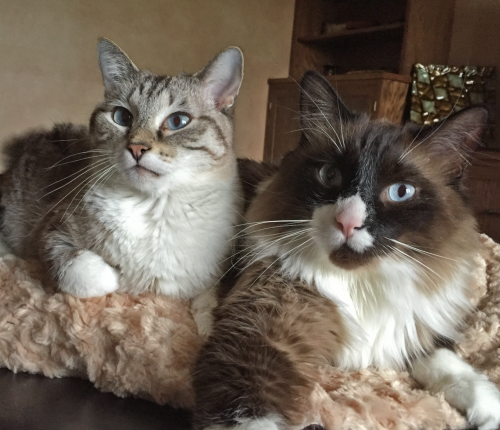 Steps for enrolling your pet in the Furever Loved™ program:
Include a gift to Young at Heart as part of your estate planning and become a Legacy Circle member. A minimum bequest of $5000 per pet is requested. You can use our FREE online will tool here.
Let us know of your gift and your interest in enrolling your pet in the Furever Loved™ program. If you are more comfortable with mailing in your information, complete the Pet Enrollment form in the brochure.
Once we receive the Pet Enrollment form, we will then send you an enrollment agreement and Pet Information Form for each dog or cat (up to four pets). You are encouraged to include photos.
Return the above materials to Young at Heart.
Once enrolled, Young at Heart will send you:
A pet ID tag and membership card
A pet emergency notification form to inform your family, friends, neighbors, and your veterinarian of your plans.
Download the Furever Loved™ brochure for more information.

*Please note that the Furever Loved™ program is for dogs and cats only. You will need to make other arrangements for any other animals in your home.

Questions?
Call us at 815-333-4001 x donate or send us an email via our contact form.