If you enjoy shopping to help senior pets and would like the convenience of having it delivered for you, check out our Amazon Wishlist - be sure to use Amazon Smile so a percentage of your purchase is also donated to Young at Heart! Amazon does not always alert us to the donor of the items, so please email us at donate@adoptaseniorpet.com if you need confirmation of delivery of in-kind donations.
---

Support Local Businesses That Give Back to Young at Heart!
The following local businesses give back a portion of their sales to help the senior pets of Young at Heart. Their generosity is greatly appreciated! Before you head to Amazon, check out these small businesses with big hearts!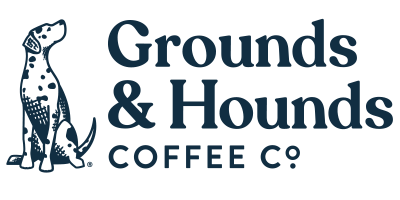 USE COUPON CODE youngatheart15 TO SAVE 15% PLUS HAVE 10% DONATED TO YOUNG AT HEART! "To our four-legged friends, each day is a new adventure, full of possibilities and excitement. Grounds & Hounds Coffee Co. was born out of our passion to give back to the animals who selflessly provide us with so much happiness. 20% of all profits generated by Grounds & Hounds Coffee Co. are used to fund innovative and impactful rescue programs throughout the country. We strive to support the hard-working organizations and volunteers who fight for our friends day in and day out, and we promise to deliver an amazing cup of coffee along the way!" https://groundsandhoundscoffee.com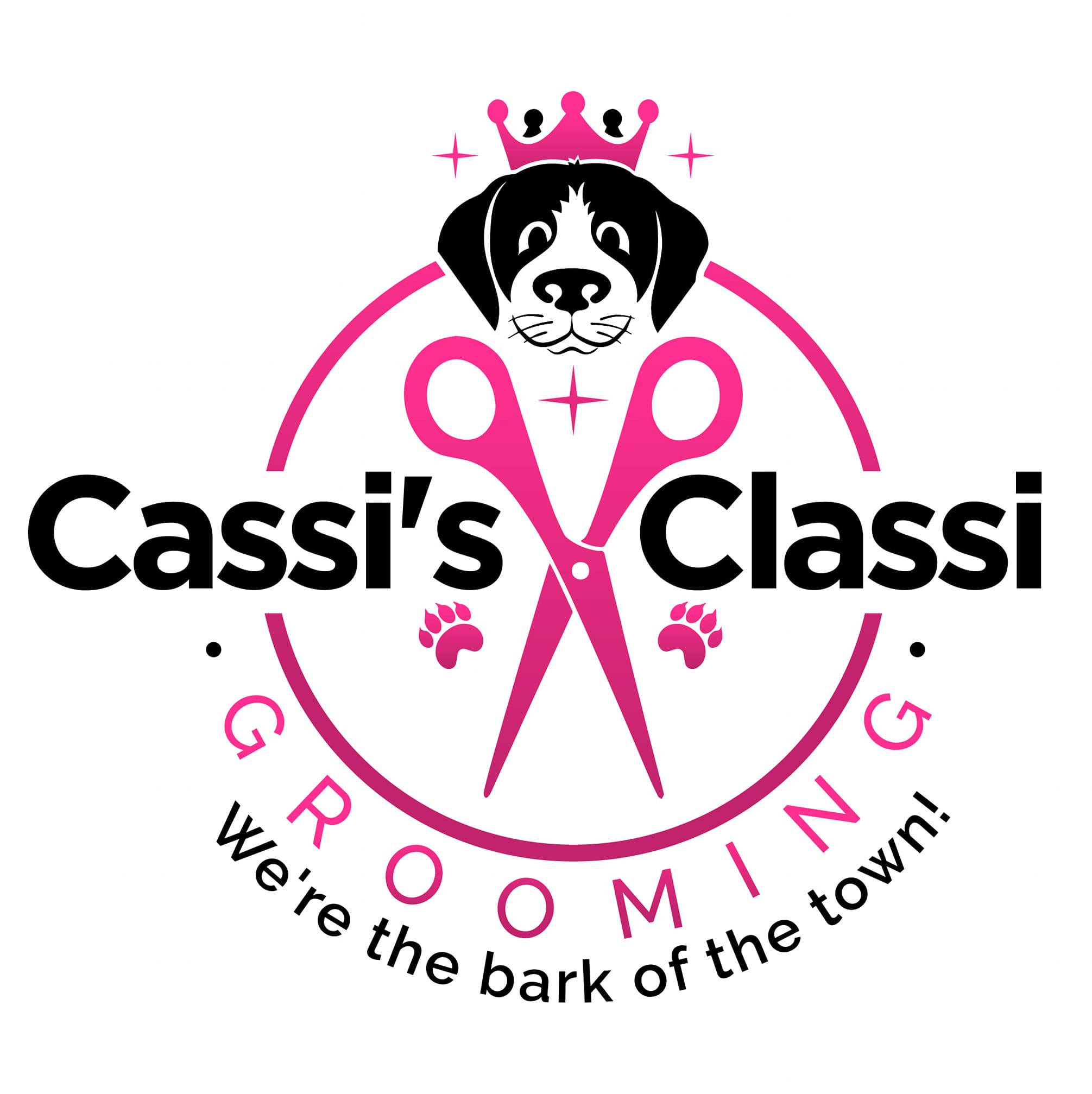 TELL HER YOUNG AT HEART SENT YOU! Cassi's Classi Grooming has been grooming Young at Heart's senior dogs for for years, and we don't trust anyone else with our special pups. Cassi is wonderful and patient, especially with older dogs with arthritis, vision issues, etc. We love Cassi's Classi Grooming, and cannot recommend her enough! If you're out in the Woodstock/Huntley/Marengo area - or even beyond! She's worth the drive! - Check her out and tell her Young at Heart sent you! Located in Marengo, IL. Text 847-431-2137 to set up an appointment or visit her Facebook page at https://www.facebook.com/cassisclassigrooming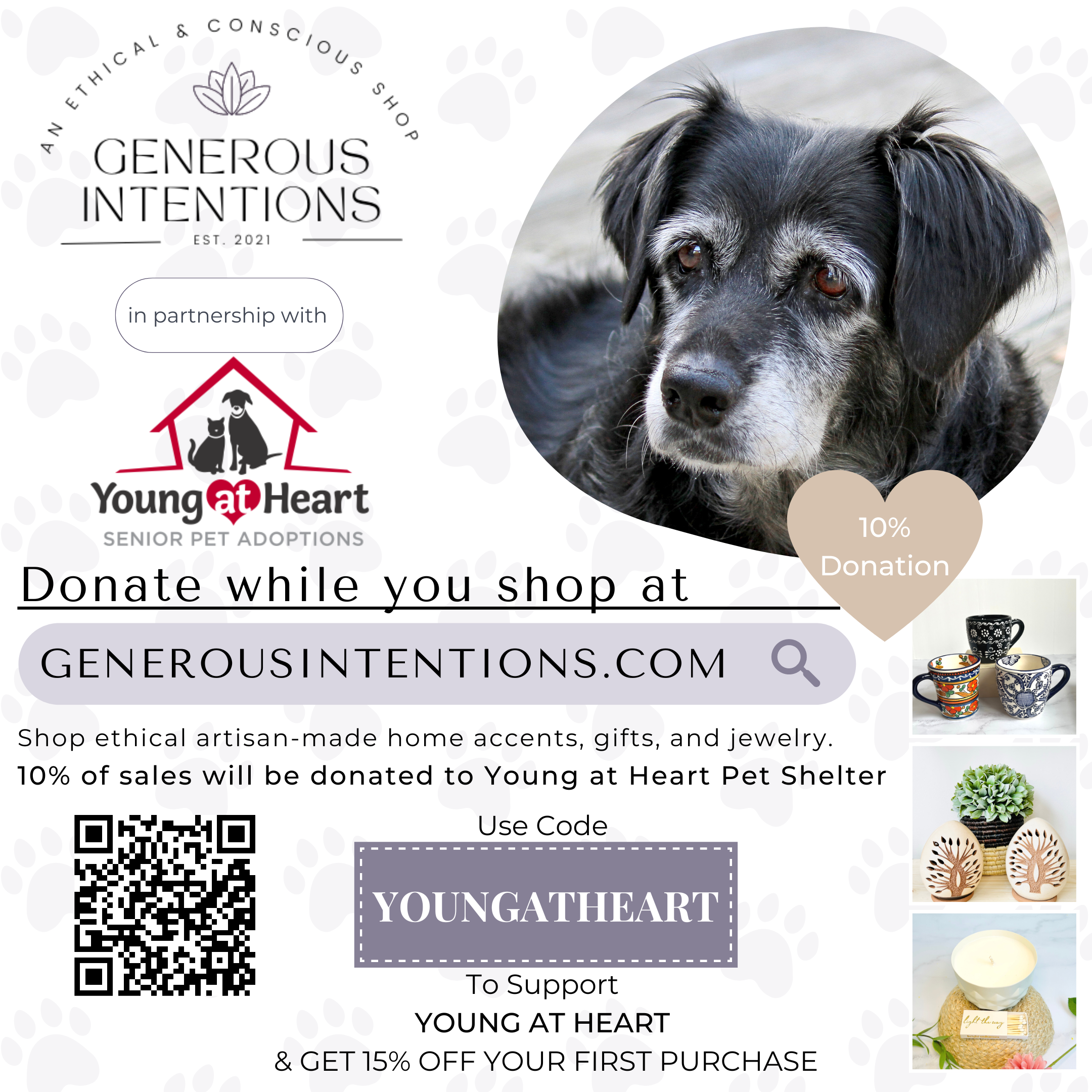 SHOP ETHICAL ARTISAN-MADE HOME ACCENTS, GIFTS, AND JEWELRY and help senior pets! 10% of all sales will be donated to Young at Heart when you use the code YOUNGATHEART at check out! And with our code, you also get 15% off your first purchase! Win-win! Visit generousintentions.com




PUBLIC HOUSE OF WOODSTOCK - Tell 'em Young at Heart sent you! Public House is an upscale restaurant in a casual atmosphere with an amazing dog-friendly patio for dining with your four-legged friend. Public House hosts "Paws on the Patio" for various animal organizations all summer long, and Young at Heart is lucky to be one of their partners for this event. Every summer, Public House opens its patio up to our senior dogs and our supporters and helps us raise hundreds of dollars simply by dining at a fabulous place to eat on the Woodstock Square. Check them out, thank them for all they do for homeless pets, and tell them Young at Heart sent ya! https://www.publichouseofwoodstock.com/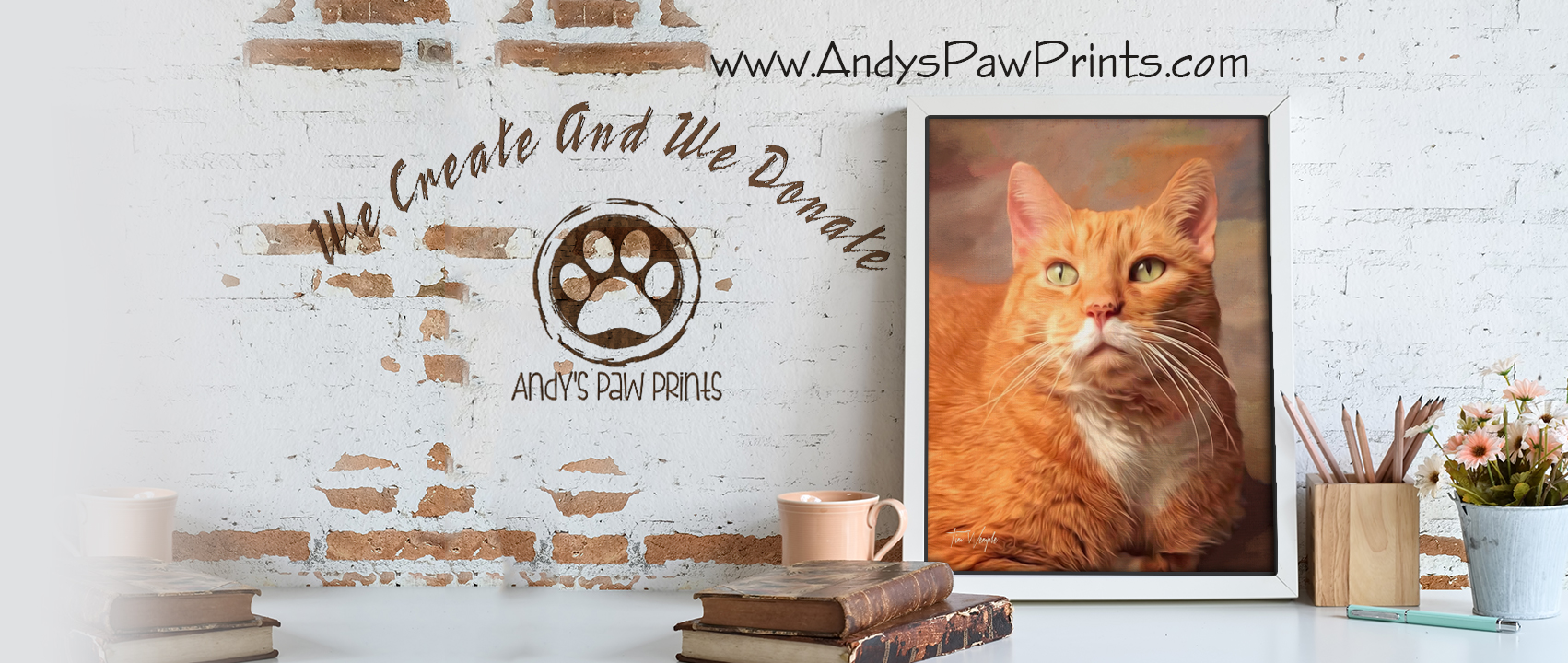 CHOOSE YOUNG AT HEART AS YOUR RESCUE, AND 25% OF YOUR PURCHASE IS DONATED TO OUR SENIOR PETS! Andy's Paw Prints knows that a portrait of your pet is not just artwork for the wall, but a tribute to the special bond you've shared. That's why Andy's Paw Prints creates every portrait with the utmost care and attention to detail. They do their best to take your photo and turn it into a treasured keepsake. But not only that, they consider it their mission to see that others experience this same joy and bond. So with every purchase of an Andy's Paw Prints' portrait, they donate 25% of their profit to help shelters and rescues. They want every animal to find a home where they can be cherished and loved. It really is a win, win. So order your portrait, choose Young at Heart as your rescue donation, and enjoy the beautiful artwork that Andy's Paw Prints creates for you! https://www.andyspawprints.com
TELL THEM THANKS FOR SUPPORTING YOUNG AT HEART! Nature's Feed, family-owned & operated, would like the opportunity to be your trusted source for natural pet food and more. In addition to offering natural pet food and horse feed, they carry a variety of natural supplements, grooming products, basic supplies, and of course, toys for your beloved pets. They are passionate about animals and customer service and are committed to the wellness of your pets. Nature's Feed supports Young at Heart in a variety of ways, from donations collected during events, nail trim events, and event sponsorships! Visit Nature's Feed at 2400 Highview St, Spring Grove, IL 60081, and please thank them for supporting Young at Heart! https://naturesfeed.net/


CHECK THEM OUT AND TELL THEM YOUNG AT HEART SENT YOU! Fur the Love of Dogs is a family-owned and operated Cage-FREE Overnights as well as Bed & Breakfast Suites, Dog Daycare, Full Service Grooming, and Self Dog Wash facility located just behind the post office in Spring Grove in McHenry County. Come in and take a tour of our newly renovated combined 7,700 sq. ft. of indoor and outdoor play space. Several times a year, Fur the Love of Dogs' staff donate $5 nail trims during Nail Trim Days at Nature's Feed to Young at Heart! http://www.furtheloveofdogs.com/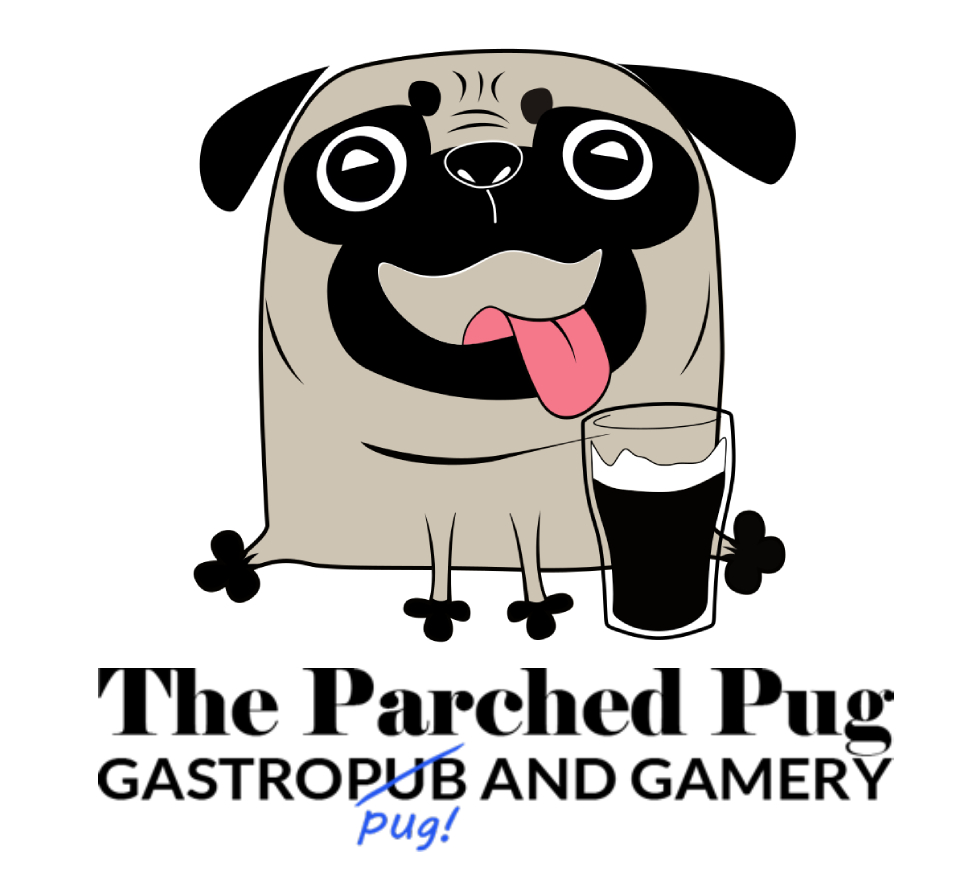 DOG-FRIENDLY AND THEY SUPPORT SENIOR PETS! The Parched Pug is a fun gastropub for humans with great drink, food and games located in Libertyville, IL. They help Young at Heart and other rescues in their area by donating a portion of their proceeds from various events. Come experience Lake county's first self-pour craft beer and wine wall! In addition, they offer upscale pub food and family-fun games, including Nanoputt™ (coming soon) and a library of over 200 new and traditional board games. https://www.theparchedpug.com/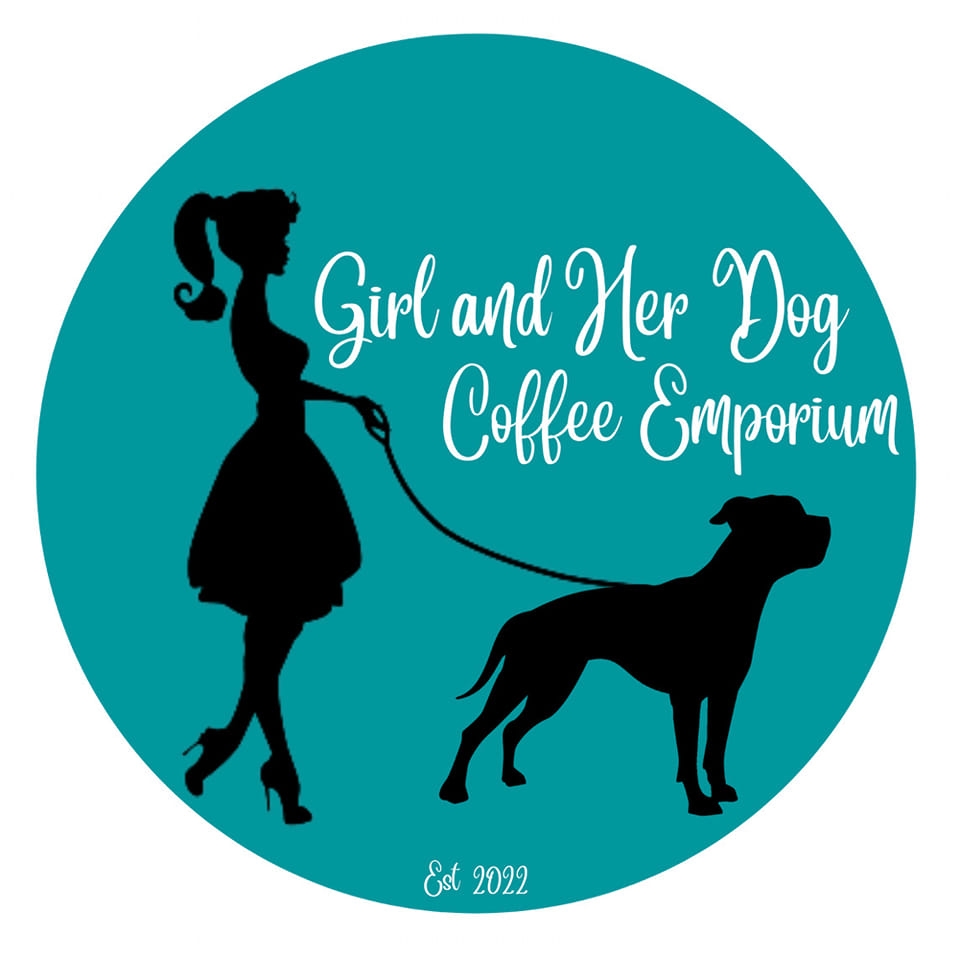 For the whole month of August and September, Girl and Her Dog Coffee Emporium is donating $1.00 per bag of coffee to Young at Heart Senior Adoptions. If you're in the area, please go pick up a bag of this small batch coffee in a variety of flavors, and support Young at Heart's senior pets!

Shop Girl and Her Dog Coffee
6W Wilson St, Batavia IL
inside Red Hive Market



---
Amazon Affiliate Donations

Young at Heart is an Amazon.com Affiliate! Bookmark This Link and as much as 10% of your purchase will be donated back to Young at Heart! You must start your shopping from this link in order for Young at Heart to get the affiliate credit! This is different than Amazon Smile, we actually earn more dollars with this link! Amazon automatically tracks the link, so no need to do anything else - Amazon knows you're shopping with Young at Heart! If you forget to use the link or are someplace you cannot access it, just use AmazonSmile to choose Young at Heart instead!
---
Amazon Smile

In order to browse or shop at AmazonSmile, you must first select Young at Heart Pet Rescue, Inc. For eligible purchases at AmazonSmile, the AmazonSmile Foundation will donate 0.5% of the purchase price to Young at Heart as your selected charitable organization. It's that easy!
---
Matching Gifts
Did you know that many companies offer matching gifts to their employees' favorite charities? Many companies, large or small, give back to their communities by matching donations made by their employees. Not sure if your company does that? Ask your HR department or the owner of the company. It's usually just a simple form that you fill out and send to us to complete.
Corporate Casual Days
Larger companies that require their employees to "dress up" may offer casual Fridays where employees can wear jeans or more casual clothing for a donation to a chosen charity. Many companies let their employees vote on the charities! Why not nominate and vote for Young at Heart? And if your company doesn't have charity casual days yet, why not suggest it?

---
Host Your Own Fundraiser!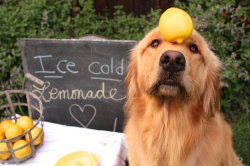 Third party events are such a great way to give back to senior pets that just need a second chance, and we are so grateful for this sort of support! Whether you'd like to host a backyard BBQ fundraiser, a lemonade stand, a benefit show, a donation drive, etc, we love your ideas and thank you for wanting to help senior dogs and cats in need!

Ready to start your fundraiser? Please fill out this form to let us know before you begin!
---
Planned Giving
If you'd like to do good for senior pets beyond your lifespan, Young at Heart welcomes legacy gifts from supporters left in their wills and estate plans. For more information, please visit our page including Young at Heart in your will on our Planned Giving page.

---
Shop Young at Heart Gear
Show your love of senior pets by displaying a Young at Heart calendar, wearing your Young at Heart gear, or giving Young at Heart gifts! A percentage of each purchase benefits our homeless senior pets. SHOP NOW!
---
Ebay for Charity
List your items on ebay and donate the proceeds to Young at Heart! Check it out!
---
Support these organizations and foundations that support Young at Heart!