Adoption Success Stories!
Adopted and Loved! Zoey (age 13): An update from her new mom let us know that Zoey "is my little shadow and follows me everywhere. She's a great little girl and loves being around her sisters."

Zoey's new mom and dad are dedicated to giving senior pets the best lives possible (they foster senior beagles, as well), and Zoey will have nothing but the best in her golden years.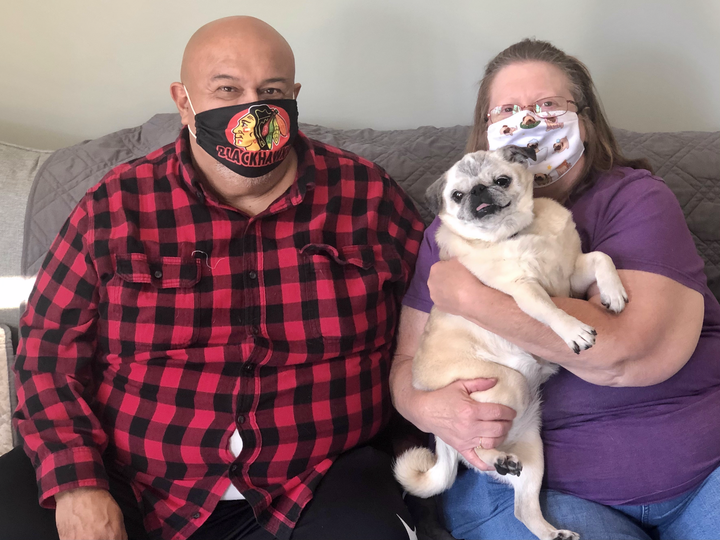 Adopted and Loved! Jill (age 13) spent 11 months with us waiting for her forever family. And while our hearts were heavy watching this sweet girl wait, it was only because she was waiting for the perfect family! Jill is already loved beyond words and is pampered every moment as she should be.

Her new mom says, "She follows the sun around the house during the day, choosing her lounging spots accordingly...she now has extra blankies and pillows all about so she's comfy wherever she might be. We're so pleased at how well she's adjusting and adapting to being with us...she's such a happy girl, and it makes us tremendously happy in turn."

Oh, Silly Jilly. We are so happy for you sweet girl.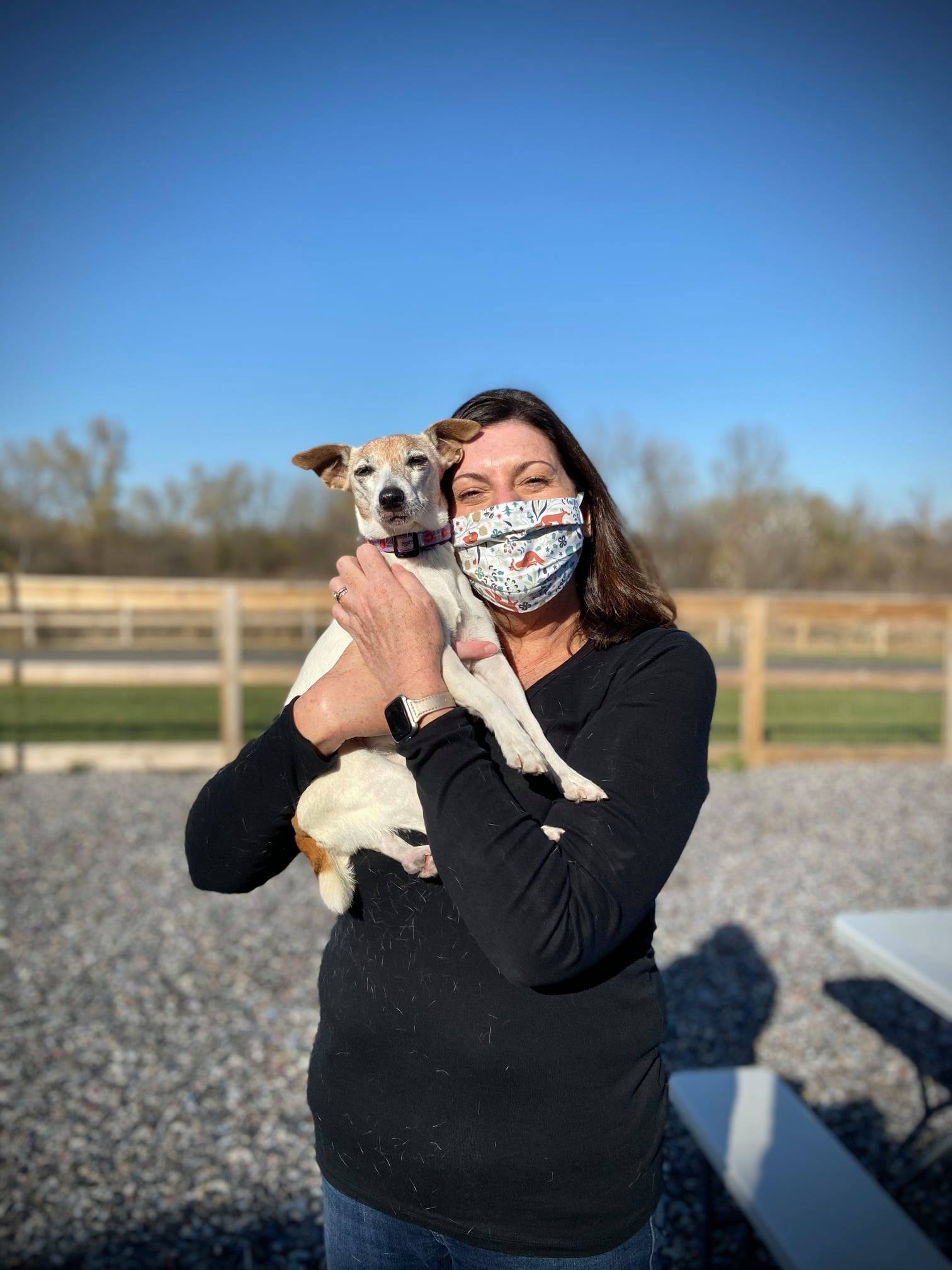 Adopted and Loved! Sunny (age 10) and Pepper (age 8). We are so grateful for our adopters who believe, like we do, that bonded pairs should never be separated. It often takes them a bit longer to find a family, but Sunny and Pepper have found a truly wonderful home and their new dad has this to report:

"Pepper is a big sweetheart and Sunny you gotta love him. He is definitely starting to come around and becoming a little love bug that loves to chase the squirrels in the yard and that little guy is fast for a 10 year old. Sunny loves to walk around with his little stuffed bear, and Pepper loves to chill and cuddle up."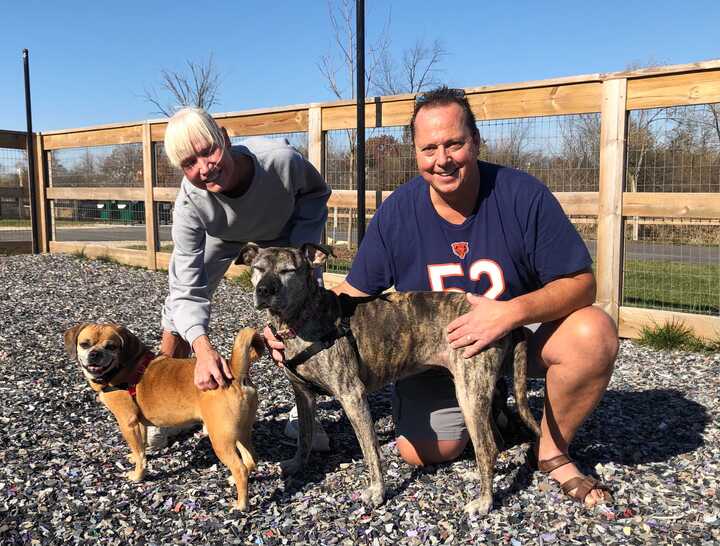 Adopted and Loved! Ash and Humphrey (both age 9). This fun little duo, who did not come in as a bonded pair, formed a fast friendship at our adoption center. They snuggled and snoozed together after rough and tumble play sessions. Their bond grew the longer they were with us, and our greatest hope was to be able to send them home together. So, when their new mom Tracey (and her son), who initially applied to adopt Humphrey, learned he had a BFF is Ash, she couldn't say YES! to both quickly enough. Now BOTH boys get to spend forever together, and our hearts could not be more full.
Tracey has this to say as they have been settling in, "This feels like the perfect match for all of us!! Each day we are seeing more and more of Nash! He's definitely the wiser, more mature fella of the two!
Henry is fun and goofy! His curiosity to my treadmill time in the morning makes me giggle! We can see more and more progress as they get more comfortable with the new environment. And, they are playing like boys!!"
Thank you for opening up your heart and home to this wonderful duo!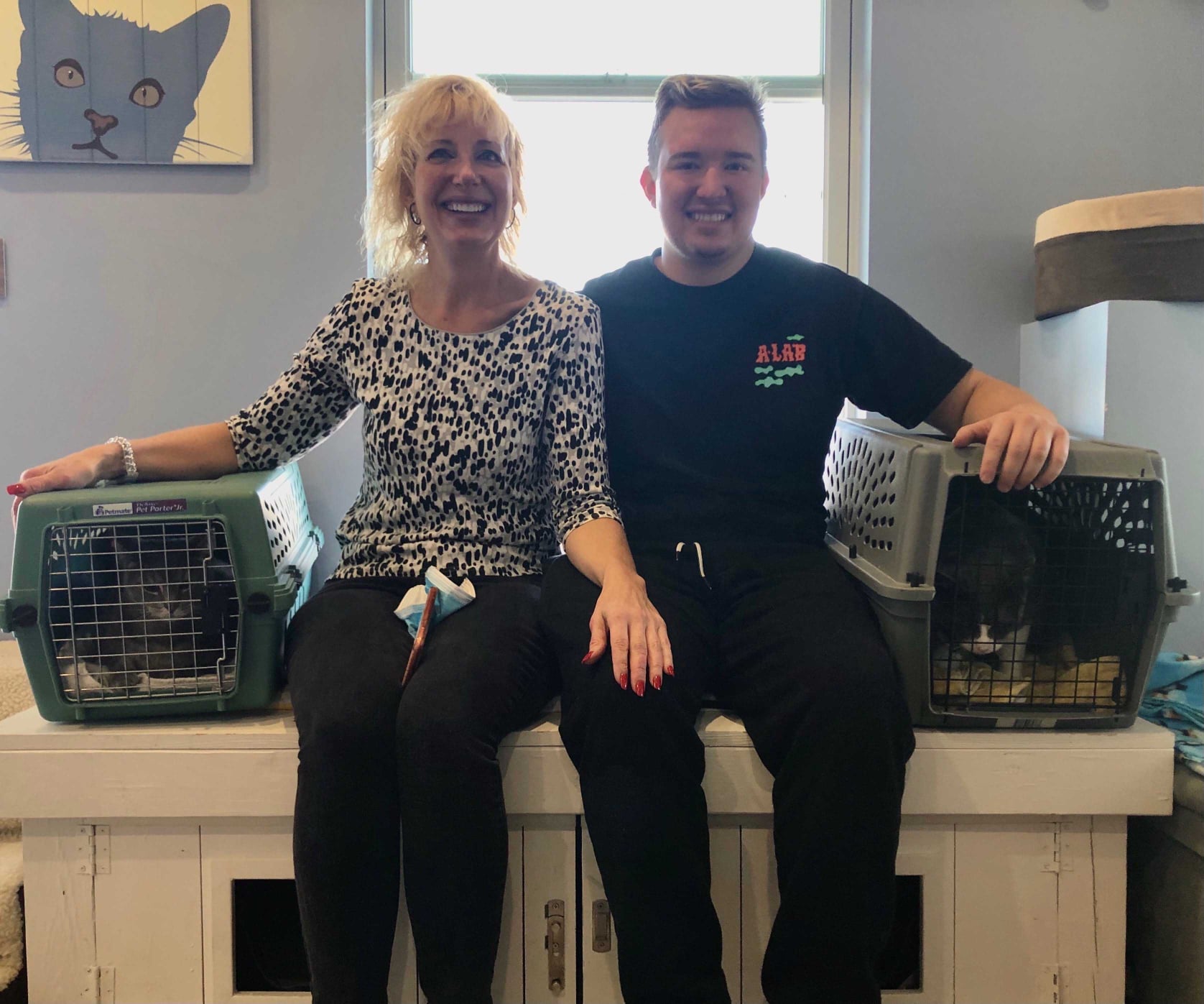 Adopted and Loved, Loved, Loved! Scoobert (age 7). Where do we begin with this adoption? Scoobert has hit the absolute jackpot with his new mom, Sue. This beyond sweet and fun boy is Sue's SIXTH Young at Heart dog, and all have been the luckiest dogs in the world to call her mom.
Scoobert, who at 7 yrs. old is a youngster for us, is learning the ropes at being a well-behaved boy in his new home, and he's still settling in with his new canine sister, but he's going to have the best life. Sue is quite smitten with his antics. She reports, "He's still got that puppy in him grabbing my socks and knit hats and running! We are learning 'wait' and he is quick to pick it up in a controlled environment, just not quite when he's super excited yet! He's such a sweetheart and goofball!!"
Scoobert and Sue, we love you so much!!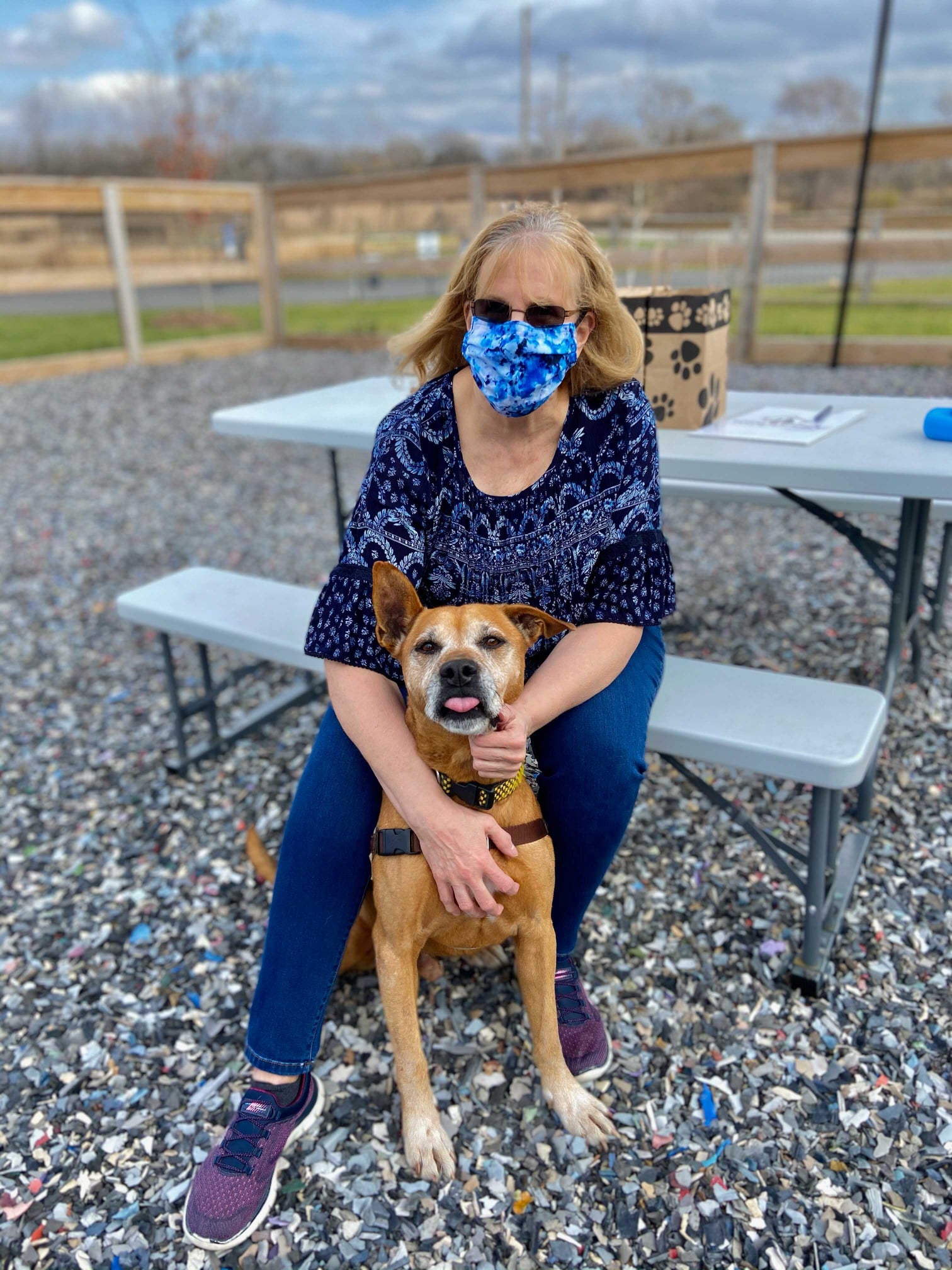 Adopted and Loved! Jack, aka Captain Jack, (age 7). This youthful and handsome guy has found the perfect family! They were so patient waiting for him to be ready for adoption, and he is now settling in well to his new life. He's a pampered pup who "loves his toys and he loves being "cozy" always sleeping on pillows and anything really soft.". What a wonderful life!
Adopted and Loved! Pearl (age 12). Our volunteers have the biggest hearts and Pearl's new mom Beth goes above and beyond! Beth is a regular volunteer at our adoption center, and she gives so much of her time and love to our seniors while they wait for their forever families. But, when Pearl joined our adoption center, Beth decided to open up her heart and her home to this special girl. Pearl has a history of mammary carcinoma, and while we hope she has many years ahead of her, there is no guarantee. That did not deter Beth, she just wants Pearl to have the best life possible and we're certain that is what Pearl will have. Thank you, Beth - we are so grateful for all that you do for Young at Heart. Pearl is a lucky girl!